Announcing the Columbia University Press Spring 2021 Catalog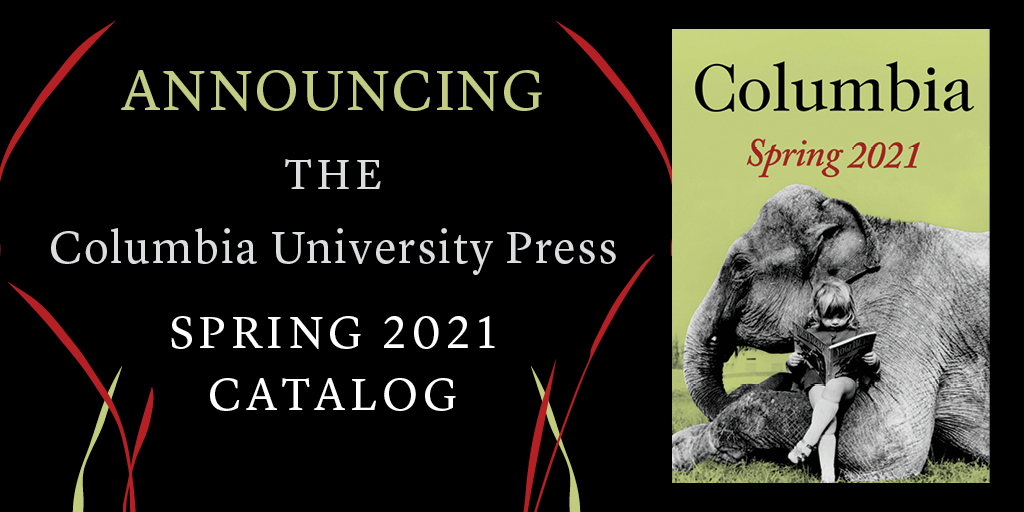 Dear Readers,
It has been a year of turmoil and uncertainty, as well as a year of inspiring movements for social justice. As we reflect on the ways recent events have challenged us, we are proud to announce this season's catalog, featuring groundbreaking books that speak powerfully to today's urgent conversations.
We are honored to be publishing several major works in African American studies, highlighting the importance of university presses for supporting scholars whose research contributes to and shapes discussions about social inequality and racial justice. Columbia's Robert G. O'Meally ranges across music, art, literature, and culture to show the importance of collaboration and community to Black creativity. Claude McKay and Philip Payton are new biographies of the Harlem Renaissance writer and the African American real estate investor who made Harlem a Black neighborhood; they shed new light on New York's history by looking through the lens of race. Onaje X. O. Woodbine tells the fascinating and unforgettable story of a Black woman who combats the effects of structural racism in the spiritual realm. The Harlem Uprising examines past protests against police brutality, describing events from 1964 that are all too familiar today.
Books by Columbia authors as well as major figures in translation address fundamental social and political issues. Although the election is over, hyperpolarization is not. Columbia's Peter T. Coleman turns to conflict-resolution strategies to map The Way Out  of the partisan divide. Vishakha N. Desai embodies Columbia University's global mission, and in World as Family, she considers lessons from her own life for the next generation of global thinkers. And we inaugurate a new series of Michel Foucault's previously untranslated lectures with Sexuality.
As we continue to adapt to meet the challenges of the pandemic, we are grateful for the support of the Columbia University community, the broader university press community, and all of our readers. Thank you for helping support our books and our mission.
Jennifer Crewe, Associate Provost and Director