Book Excerpt! The Book of Lord Shang, by Shang Yang (introduction) and edited and translated by Yuri Pines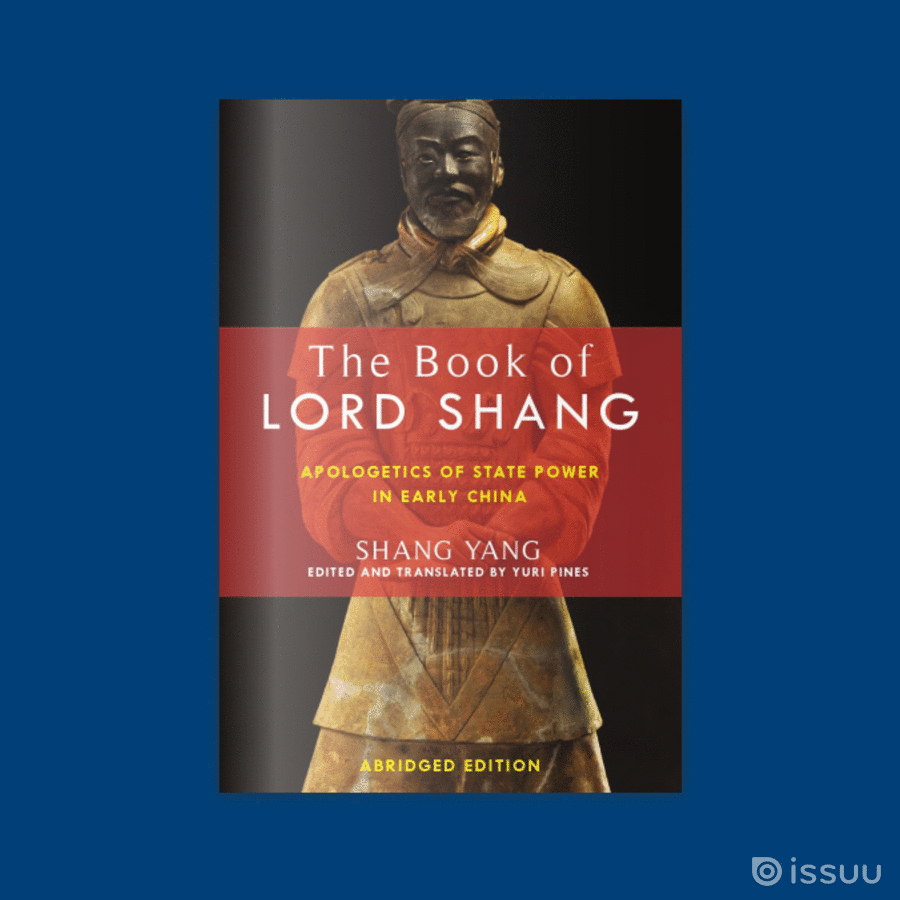 "
This thorough study and complete translation of The Book of Lord Shang is a major achievement. It will open many avenues for research into early political thought, a long neglected core topic of early Chinese philosophy.
"
Carine Defoort, coeditor
, The Mozi as an Evolving Text: Different Voices in Early Chinese Thought
Compiled in China in the fourth–third centuries BCE, The Book of Lord Shang: Apologetics of State Power in Early China, abridged edition argues for a new powerful government to rule over society. In Yuri Pines's translation, Shang's intellectual boldness and surprisingly modern-looking ideas shine through, underscoring the text's vibrant contribution to global political thought.
If you enjoyed reading the introduction to The Book of Lord Shang, be sure to enter our drawing for your chance to win a copy of the book!