Book Excerpt! The Activist Director (conclusion)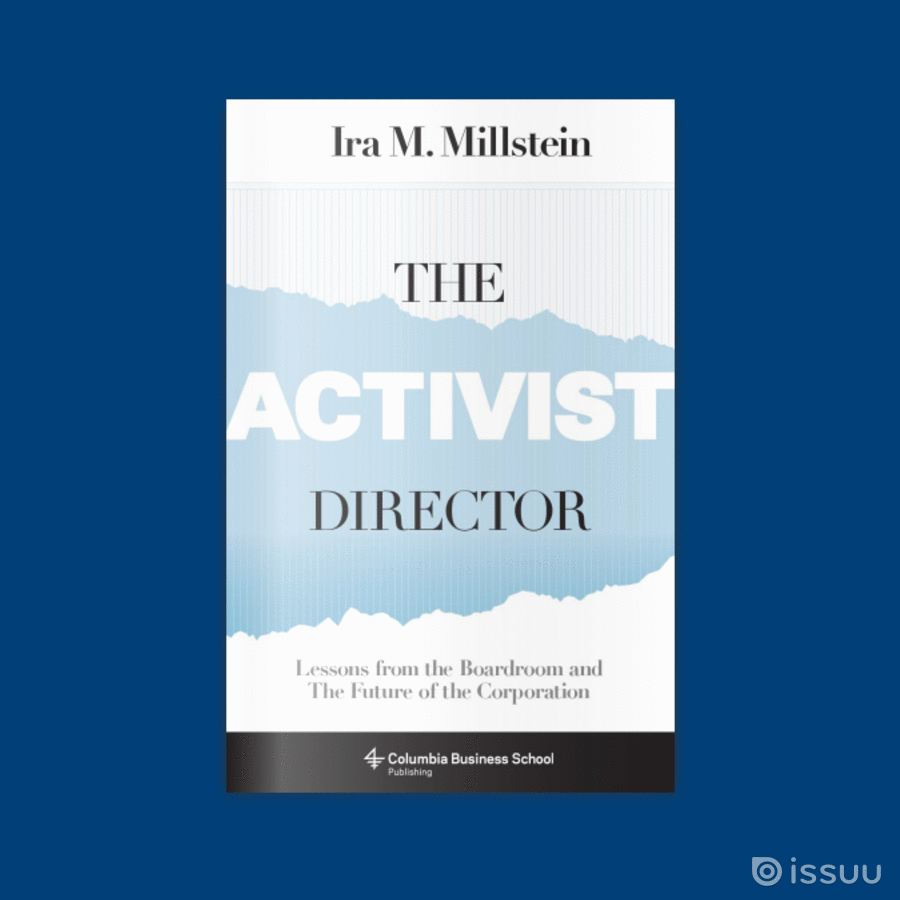 "

For more than six decades, Ira Millstein has had an important seat in the boardrooms at some of our world's most iconic corporations. The Activist Director is a fascinating and must-read book for anyone associated with a for-profit or not-for-profit board.

"
~ Sanford I. Weill, chairman emeritus, Citigroup Inc.
The week is coming to an end, and with it, we're rounding up this week's feature on Ira M. Millstein's The Activist Director  with a sneak peek of the book's conclusion. Remember to enter our drawing for a chance to win a copy of The Activist Director or anyone title in the Columbia Business School imprint.
Check back next week for more insight on managing your CEO with guest posts from William M. Klepper, author of The CEO's Boss.