On Burton Watson (1925-2017)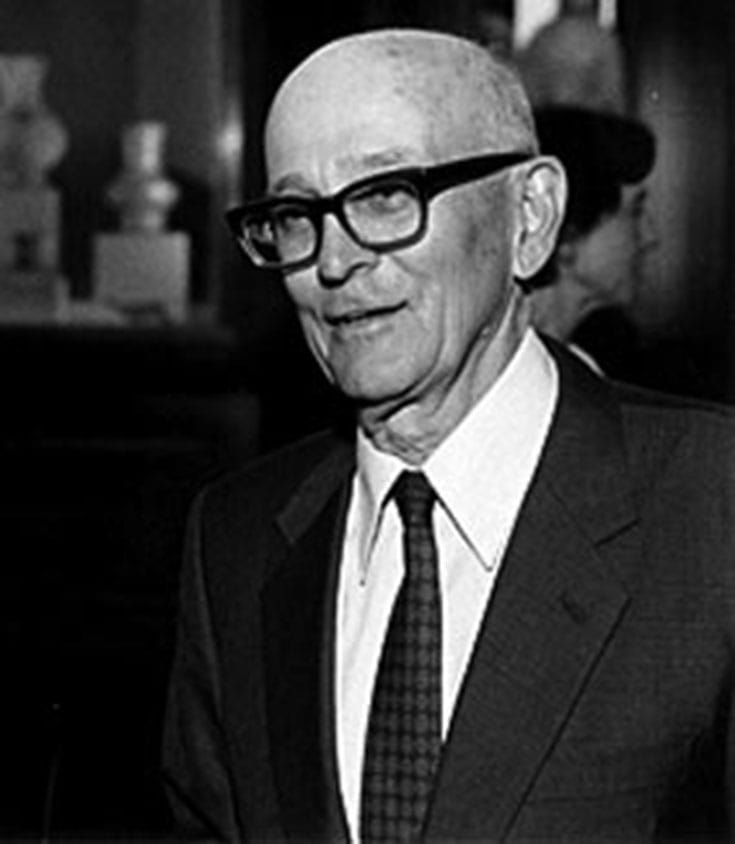 The following post is by Jennifer Crewe, associate provost and director of Columbia University Press. As an editor she worked with Burton Watson for 30 years before his death earlier this month.
Burton Watson died a few days ago, and with his passing the world has lost one of its greatest translators. Burton was one of the only people who possessed the extraordinary ability to translate equally well from both Chinese and Japanese. In fact, one of the early anthologies he translated and edited for Columbia University Press was Japanese Literature in Chinese, a title that puzzled me greatly when I first arrived at the Press, knowing nothing about Chinese or Japanese literature. Burton was deeply familiar with both languages and cultures. He started learning Japanese while serving in the U.S. Navy and stationed in Japan during World War II (as did several giants in the field of his generation, including Donald Keene and Wm. Theodore deBary, also seminal Columbia figures who created the Columbia Asia program and started the Press's list in East Asian civilizations). After Watson's discharge he enrolled at Columbia and received his Ph.D. in Chinese literature in 1956. The Press published a revised version of his dissertation, Ssu-ma Ch'ien, Grand Historian of China, beginning what would be a sixty-year relationship.
In addition to working freely in both languages, Burton also moved easily from premodern classics (his Zhuangzi, originally published in its Wade-Giles version in 1968, is still one of the Press's best-selling books) to works from the modern period. He was at home translating a similarly wide range of genres, from ancient history (Records of the Grand Historian of China) to philosophy and religion (Analects of Confucius and The Lotus Sutra), to literature (Tales of the Heike and Selected Poems of Du Fu).
I marveled at his ability and at his copious production. When he finished one book and sent it to me, there was often a period of silence; then he would write and ask what I thought he should translate next.
I once heard a story, perhaps apocryphal, told to me by someone who visited Burton's Tokyo apartment and watched as he sat at his manual typewriter looking at whatever book he was translating and simply typing the translation as he read the original, without having to look up any words. As a nonspeaker of Chinese and Japanese, I rely on experts to tell me whether a transition is an accurate and faithful rendition of the original. But as a reader I rely on my ear. It was clear to me that Burton was an avid reader of American poetry—particularly of the Williams era. His translations, particularly of poetry, are concise, deceptively simple, and evocative. And they employ the language of everyday speech, which is why they are so successful with students. Burton's translations opened up the world of East Asian culture to countless students and general readers. Over the years I would occasionally hear criticisms—Watson's translations were not "scholarly" enough. Burton eschewed notes, and it was often difficult to coax even an introduction out of him. But his translations will last because of the simple beauty of his English idiom. Many "scholarly" translations do not display that inner beauty. Burton's translations seem effortless. He strove for that.
By my count Columbia University Press has 41 books in print with Watson's name attached to them. I have been at the Press 30 years, so that is how long I knew Burton. I got acquainted with him slowly, by means of old-fashioned letter-writing. He would send me carefully typed pale blue aerograms, which I would open with trepidation lest I accidentally tear off any of his prose, which was friendly, spare, and efficient, sometimes with a note of petulance—"I don't suppose you liked my last manuscript much"—if I had failed to respond promptly to what he'd sent. I never saw his apartment, but I always imagined him sitting in a barely furnished Japanese-style room, with the typewriter, and later the computer, in the center on a small desk, and with books all around.
My relationship with Burton remained mostly epistolary on into the e-mail era, when his messages were shorter and lost a bit of flair, but I did see him several times when he came to Columbia for a semester some 20 years ago, and then twice in Tokyo more recently. The last time I saw him was in 2012, and he seemed in good health and rather chipper. He took me on a long walk through the Imperial Palace Gardens, and it seemed to me that he could go on walking forever.
All day
In the mountains
Ants too are walking
From For All My Walking: Free-Verse Haiku of Taneda Santoka
Translated by Burton Watson