Alfred Kadushin, 1916-2014
Recently, longtime Columbia University Press author Alfred Kadushin passed away. We will mourn his loss and his contribution both to the press and to the field of social work. The following is his obituary: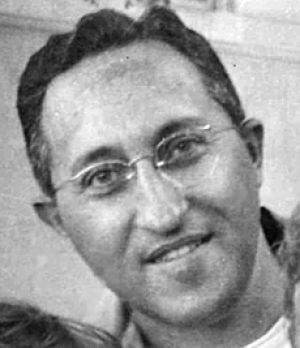 Professor Alfred Kadushin, professor emeritus at the University of Wisconsin-Madison, beloved father of Goldie and Raphael Kadushin, beloved husband of Sylvia Kadushin, died at UW Hospital on Feb. 5, 2014, after a very brief and unexpected illness, at the age of 97.
Alfred was born on Sept. 19, 1916, to Celia and Philip Kadushin, Jewish émigrés from Lithuania who settled in New York City. Alfred grew up above the family grocery store in the Bronx and then, demonstrating the determination, courage, and intelligence that would define his life, earned his master's degree from Columbia University, and a Ph.D. from New York University, partially funding his education by working as a postal carrier in Harlem.
Before beginning his long and pioneering career as a seminal scholar in the field of social work and child welfare, he served in the South Pacific during World War II, volunteered to help resettle Holocaust refugees, with Sylvia, in post-war Europe, and worked as a caseworker in New York. In 1950, he accepted a professorship at the University of Wisconsin-Madison School of Social Work and began his distinguished scholarly career. Alfred was a central figure in an early cohort of social work scholars who defined the methods and content of the field's initial knowledge base. Through his research, globally recognized scholarship and teaching he also contributed to the professionalization of the field of child welfare.
His prolific output represents the real heart of his contribution. Alfred was the author of sixty-six journal articles and six books: Child Welfare Services, The Social Work Interview, Supervision in Social Work, Social Work Consultation, Adopting Older Children, and Child Abuse. Demonstrating his abiding sense of independence and industry well into his nineties, Alfred updated the fifth edition of his classic The Social Work Interview with his daughter, Goldie, in 2013, and the fifth edition of his Supervision in Social Work in 2014, both published by Columbia University Press and translated into a range of languages, including Spanish, Dutch, Italian, Korean and Chinese.
Perhaps his most lasting legacy was in the field of child welfare. His work on child abuse, child social services, and adoption and foster care proved instrumental in bringing those topics to the forefront, nationally, at a time when they were largely invisible, and in helping to shape crucial legislation devoted to child protection and welfare. His Child Welfare Services, reissued in four editions, provided the conceptual framework for the federal Adoption Assistance and Child Welfare Act of 1980.
As a preeminent writer, teacher and thinker in his field, Alfred was a global presence. He was awarded a Fellowship at Stanford University's Center for the Advanced Studies in the Behavioral Sciences, in Palo Alto, and he accepted visiting scholar positions at a range of other institutions, including: Columbia University, Tulane University, the University of Chicago, the Groningen School of Social Work in the Netherlands (as senior Fulbright Lecturer), the Paul Baerwald School of Social Work at Hebrew University, Jerusalem, the Tel Aviv School of Social Work, and Melbourne University. A highly regarded teacher as well as scholar, Alfred was named the Julie C. Lathrop Distinguished Professor of Social Work by the Regents of the UW in 1979, and received the Lifetime Achievement Award from the Council on Social Work Education.
Al, with his abiding sense of modesty, probably wouldn't have seen any of this as exceptional. What was exceptional was his innate humanity, implacable generosity, unwavering sense of ethics, courage, and integrity, and an open-minded intellectual curiosity that remained intact until the end. As a father to Goldie and Raphael, he was a model of patience, support, encouragement and limitless love. As a husband to Sylvia, who predeceased him in 2005, he was an adored partner. Impatient only with hypocrisy, greed, and dogma, he was always thinking, always fully present, and always his own brave, intrepid person. He will be deeply missed and profoundly, infinitely loved.