Book Excerpt Hatred and Forgiveness, by Julia Kristeva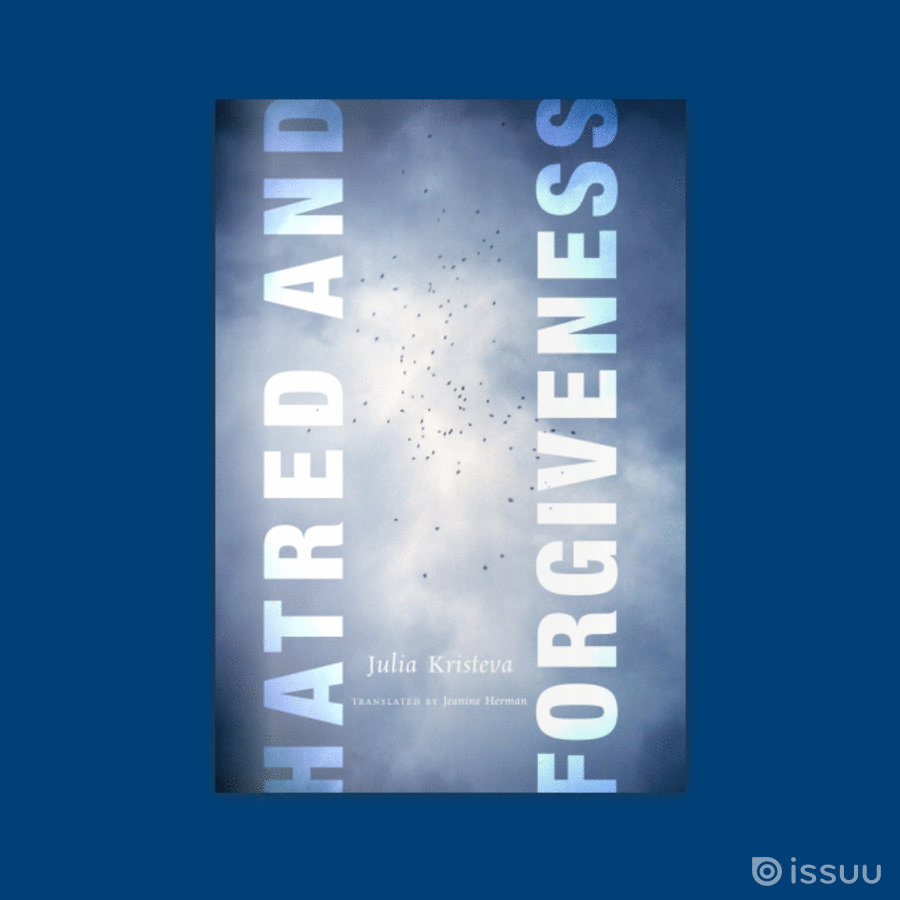 "
In Hatred and Forgiveness the philosopher and psychoanalyst Julia Kristeva focuses on the heterogeneity of forgiveness and hatred, which is elaborated in terms of its subversion and sublimation in and through psychoanalysis and text. This book reflects the wide spectrum, and already presupposes most of Kristeva's much acclaimed work. Although the reader may face a sometimes disturbing hermetic style of psychoanalytical jargon and is challenged to disentangle lines of argumentation, the undismayed is shipped on a voyage with Hatred and Forgiveness that hides some rewarding moments. It is moreover an accomplishment of Jeanine Herman's translation to have made approachable the spirit of Le Haine et le Pardon (2005) to the English speaking audience, therein once more showing her excellent skills and understanding of Kristeva's work.
"
August is Women in Translation Month—a time during which we celebrate women writers from around the world whose work has been translated into English. Julia Kristeva is the author of many acclaimed works and novels. Her Columbia University Press books include Murder in Byzantium: A Novel (2005); Teresa, My Love: An Imagined Life of the Saint of Avila (2014); and, with Philippe Sollers, Marriage as a Fine Art (2016). Balancing political calamity and individual pathology, in Hatred and Forgiveness, she addresses internal and external catastrophes and global and personal injuries, confronting the nature of depression, obliviousness, fear, and the agony of being and nothingness. 
Read more excerpts from Julia Kristeva's works on issuu.