Book Excerpt! Thick and Dazzling Darkness: Religious Poetry in a Secular Age (introduction)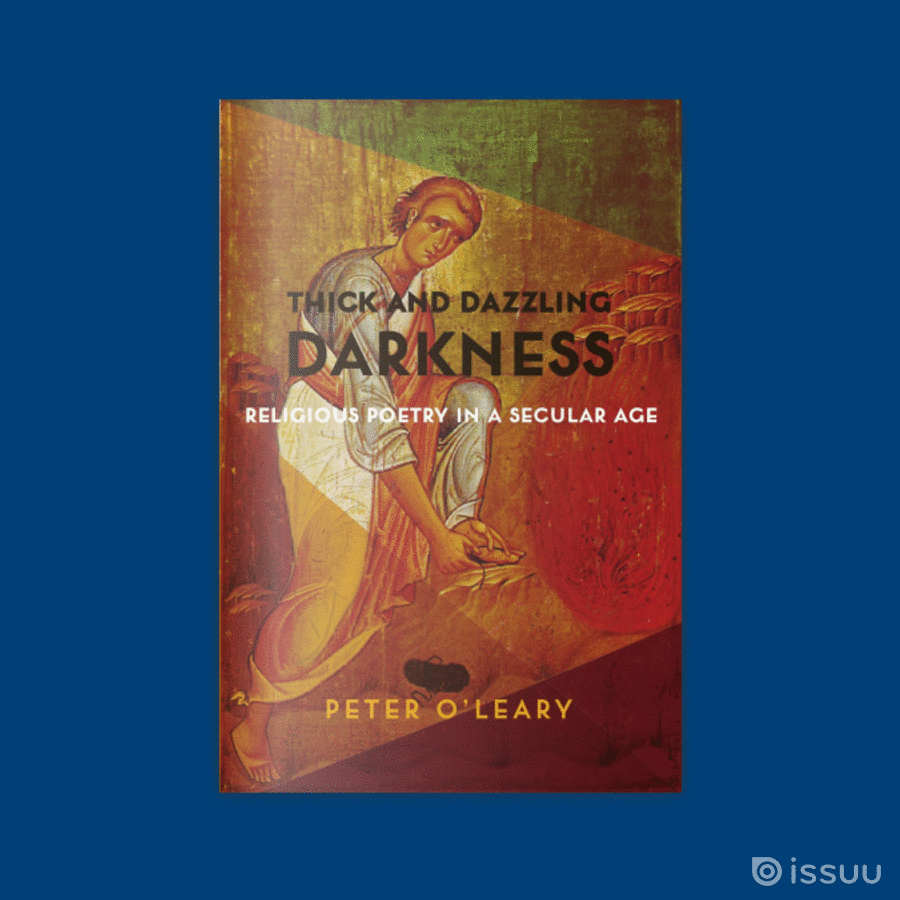 "
Thick and Dazzling Darkness 
undertakes the daunting task of exploring spirituality (qua poetry) in a way that connects such otherwise dissimilar poets as the self-consciously backward-looking Robinson Jeffers, the peculiarly American modernism of Robert Duncan, and the (at)tendent postmodernism of Fanny Howe and Nathaniel Mackey.
"
~ G. C. Waldrep

, Bucknell University
Wrapping up this week's National Poetry Month feature is Thick and Dazzling Darkness: Religious Poetry in a Secular Age, by Peter O'Leary. In this work, O'Leary reads a diverse set of writers to argue for the importance of religious poetry in twentieth- and twenty-first-century American literature. He traces a poetic genealogy that begins with Whitman and Dickinson and continues today to defend the value and meaning of religious poetry against the grain of a secular society.
Enter our drawing for a chance to win a copy of this book!